HOW TO BREW COFFEE IN THE CUP
With cup coffee brewing "lazy method", ground coffee is poured right into a cup and then followed with hot water 93-95C (200-203F) It steeps for four minutes - and it's ready.
Any size of cup, shape, and material is suitable for brewing in a cup. However, several nuances will help make the taste of coffee more pleasant.
Always try to use freshly roasted beans and grind the coffee yourself, if possible. You will get an amazing, flavorful cup of coffee.
Also one of the most important things in brewing is water. Do not use boiling or warm water. In the first case, you will over-extract the beans and in another case, you will under-extract them. In both ways, you will get a very unpleasant cup, believe me.
COFFEE GEAR AND EQUIPMENT FOR COFFEE BREWING
Cup
250-300 ml (8-9 fl oz) cup
Grinder
with adjustable grinding size
Bottled water
250ml (8.5 fl oz) of filtered water preferably with mineralization 100-150ppm
Scales
Preferably with measuring step 0.1 gr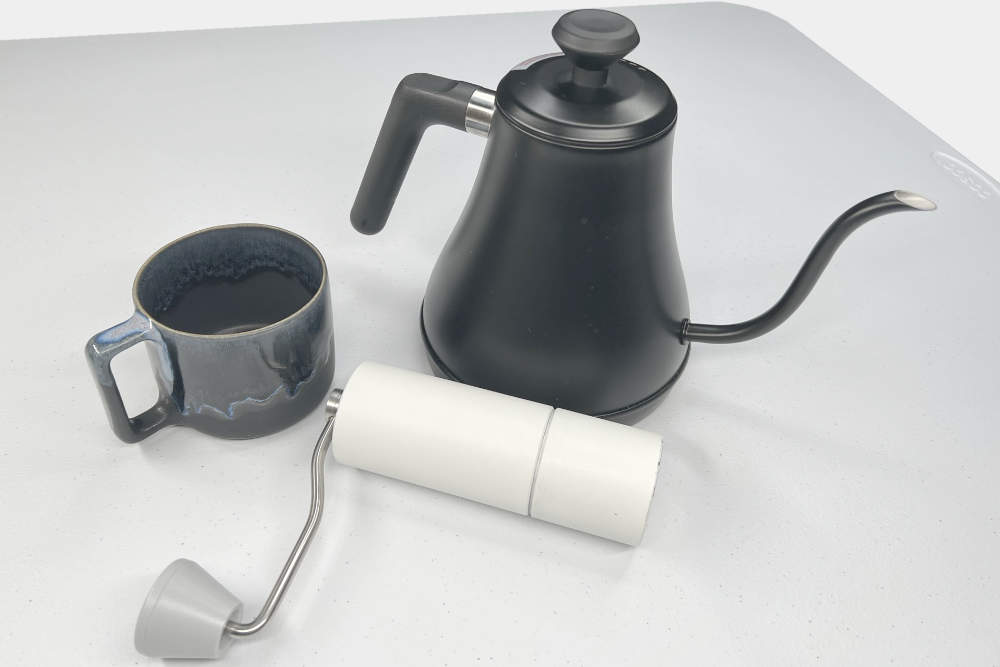 STEP 1. Preparing
Heat the water to 93-95C (200-203F)

You can boil it and then leave it for a minute to get to the desired temperature.

Grind coffee beans to Medium grind size.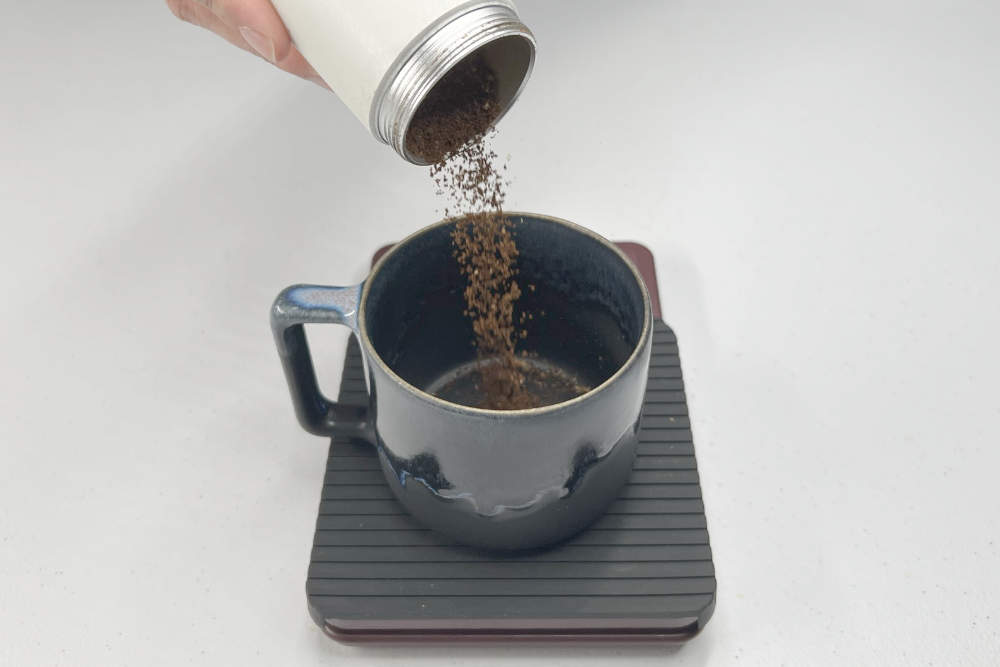 STEP 2. Adding coffee
Put the cup on the scales and reset them.

Pour ground coffee into the cup, make sure you ground the right amount.

Reset the scales again.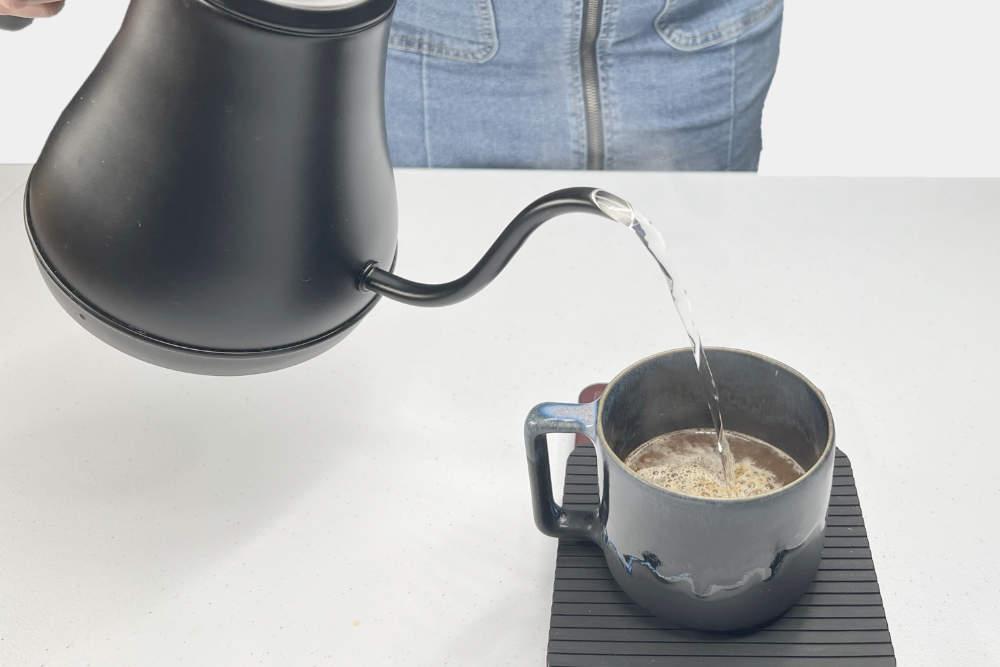 STEP 3. Pouring water
Turn the timer on.

Pour all 250 ml of hot water into the cup.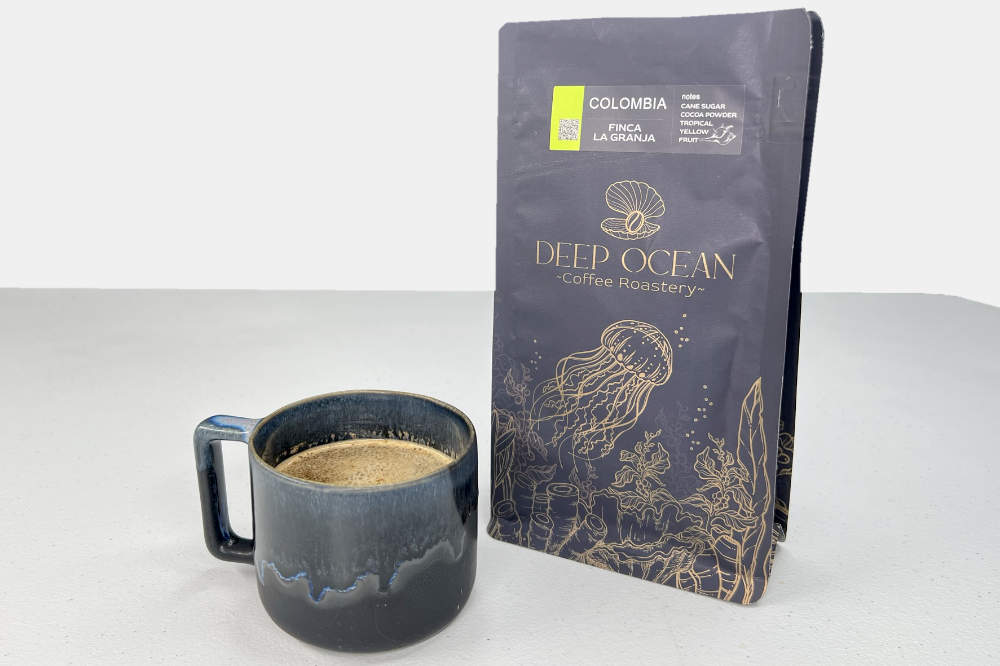 STEP 4. Brewing
Let the coffee steep for 4 minutes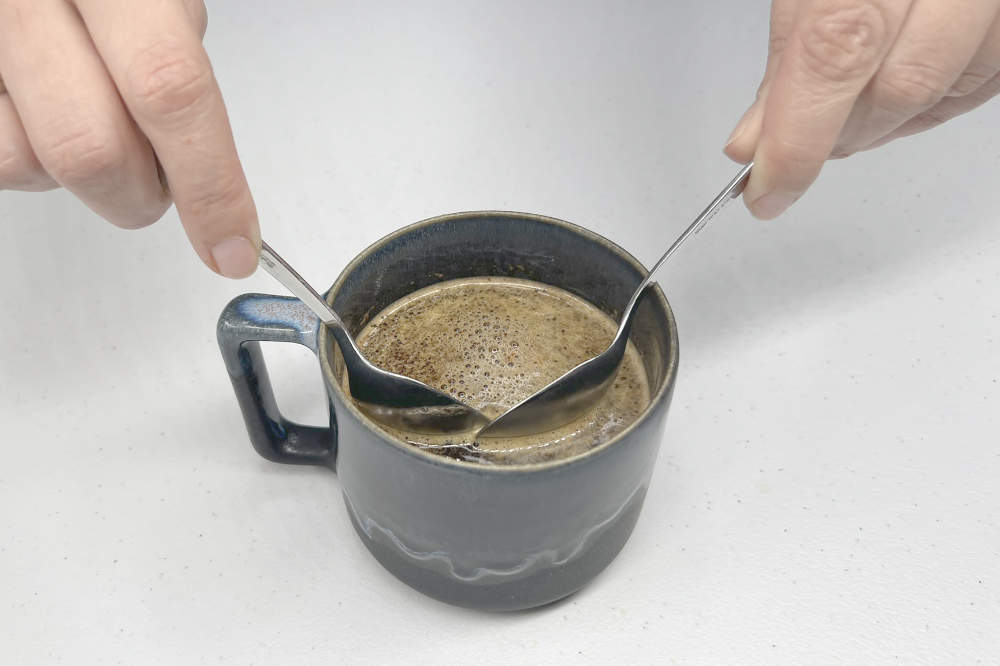 STEP 5. Stirring
Stir coffee with a spoon to let the grounds fall to the bottom.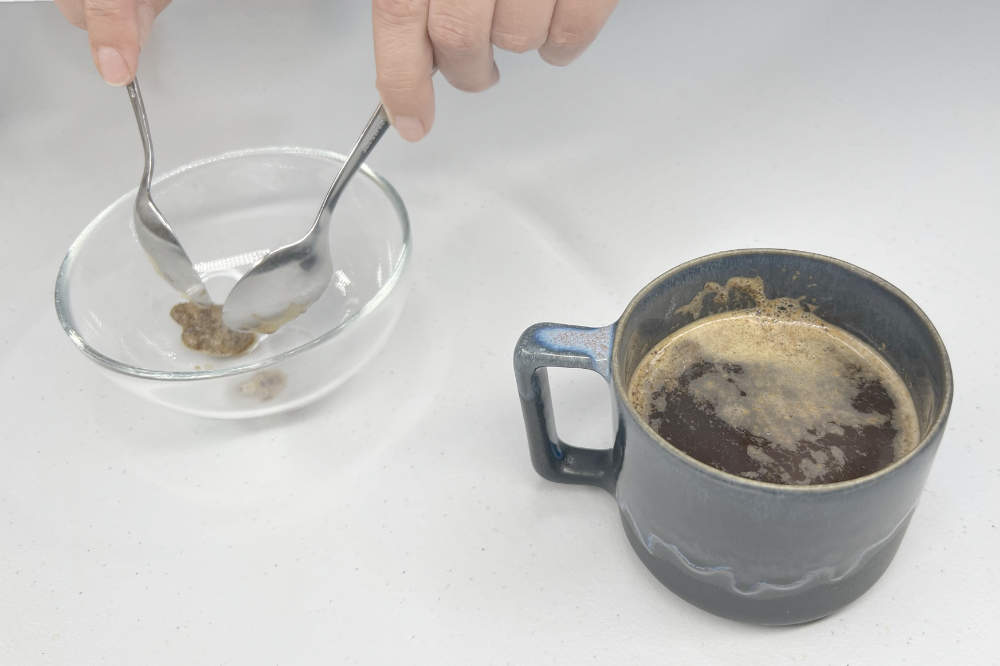 STEP 6. Finishing
Gather the excess grounds as shown in the picture.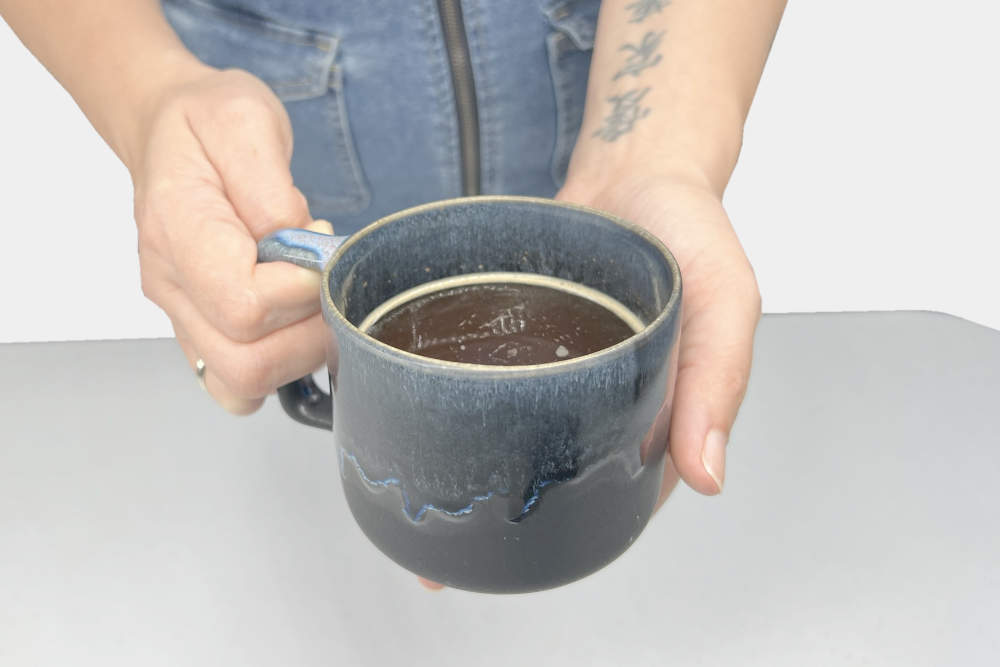 STEP 7. Enjoy!
Let coffee cool down a little.

Enjoy your drink!