HOW TO USE MOKA POT
Geyser coffee makers (Moka) are one of the family's most popular and favorite ways of making coffee. Although this is a rather old way, invented in Italy, these are family heirlooms that have been passed down for generations.
Moka gained popularity in Italy because anyone could prepare the same delicious coffee at home instead of going to coffee shops. It became very common in the 30s of the last century - the economic crisis did not make it affordable for Italians to visit cafes as often as before.
A Moka has several sections: a water tank, a coffee layer, and an upper section for collecting the drink. Under the influence of high temperature and increased pressure, the water vapor is passing through the funnel with the ground coffee, collecting the coffee in the upper storage. Using this method requires a slightly coarser grind than espresso. 
COFFEE GEAR AND EQUIPMENT FOR COFFEE BREWING
Grinder
with adjustable grinding size
Scales
Preferably with measuring step 0.1 gr
Bottled water
300 ml (10 fl oz) of filtered water preferably with mineralization 100-150ppm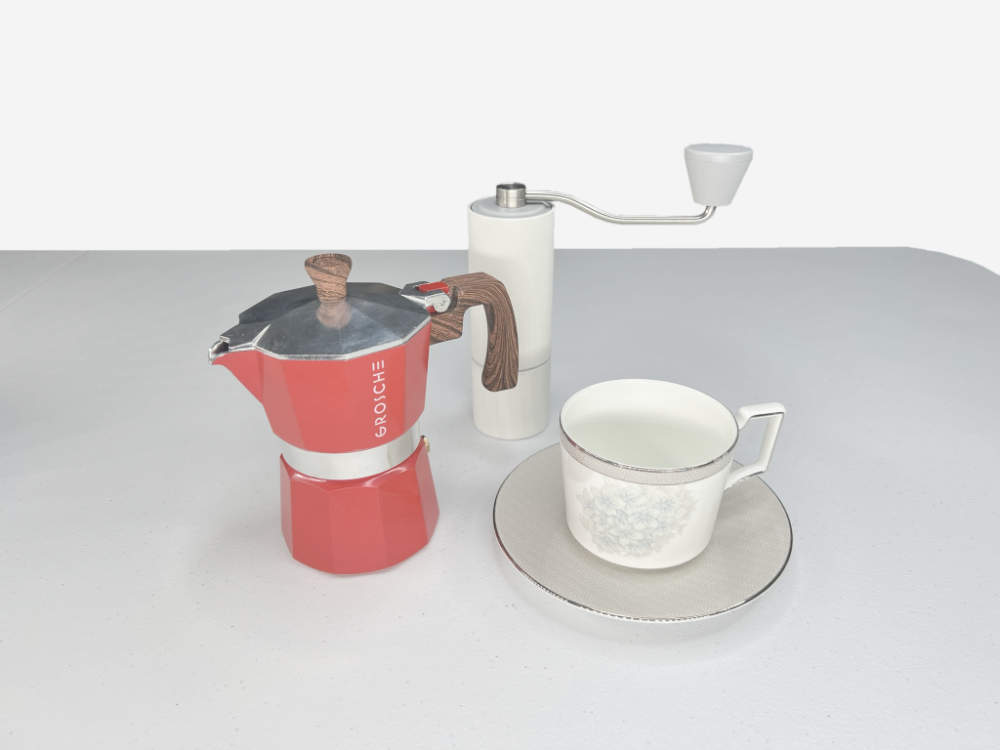 STEP 1. Grinding
Grind coffee to fine grind size (same as for espresso)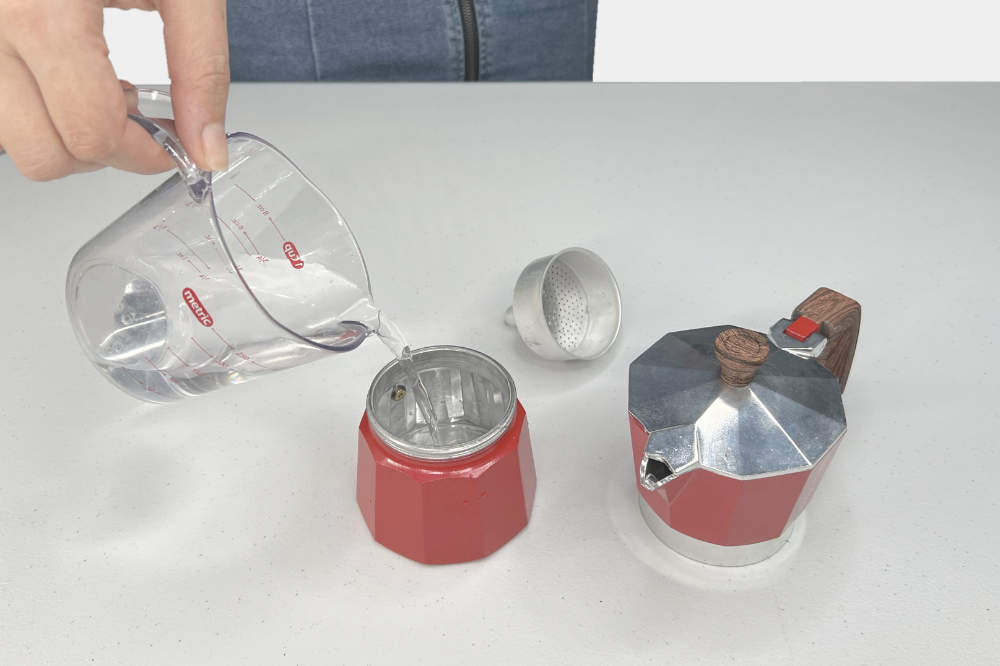 STEP 2. Preparing device
Pour water into the bottom of Moka Pot.
Do not cover the valve with water.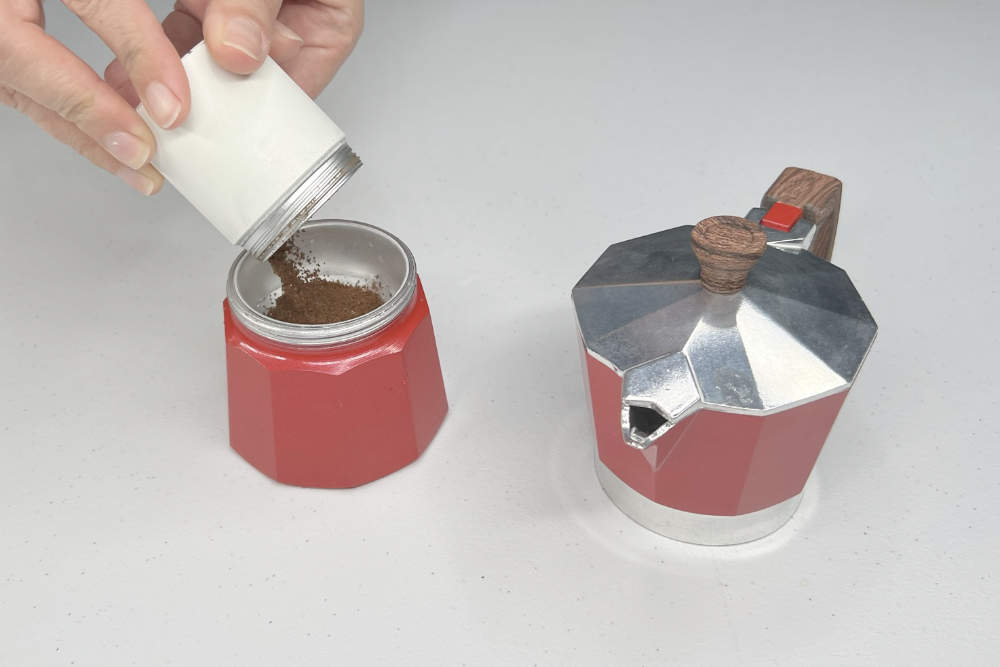 STEP 3. Adding coffee
Pour ground coffee into the metal filter of the Moka Pot.

Try slightly to flat the coffee, do not tamp it. Insert the metal filter with coffee into the bottom part of Moka pot.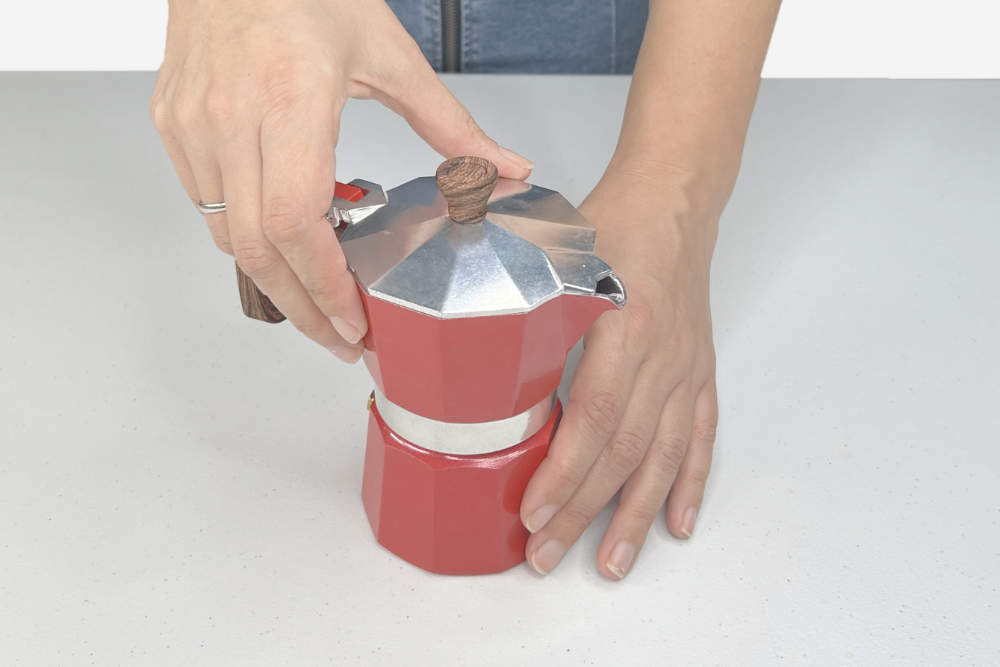 STEP 4. Assembling
Screw the top onto the base.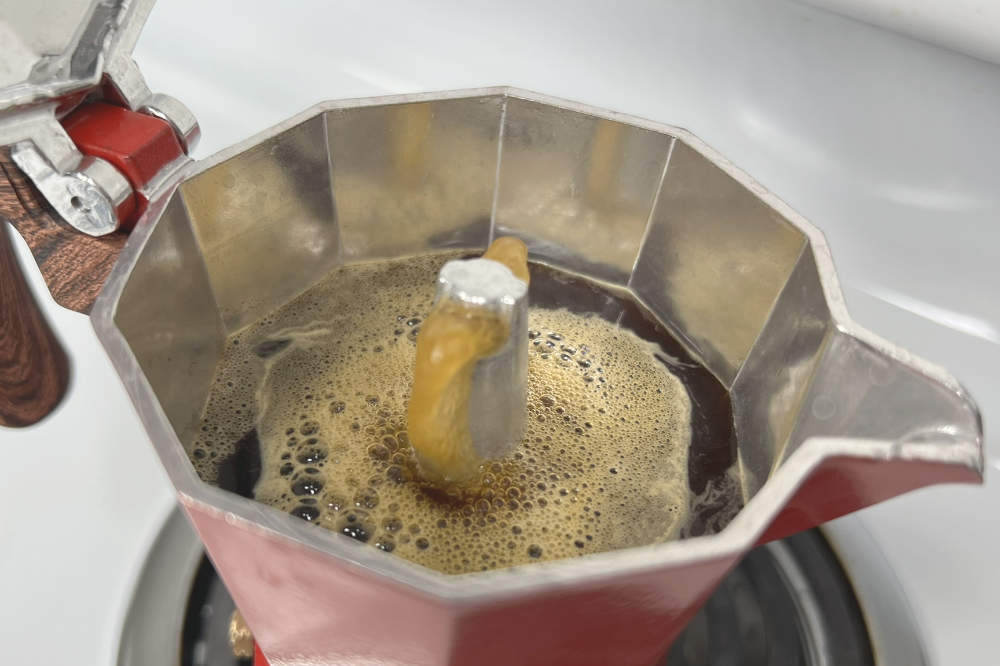 STEP 5. Brewing
Place the Moka Pot on the stove over medium heat.
If you are using a gas burner, make sure the flame is smaller than the width of the Moka.
Wait for 5-7 min until all water from the bottom goes through the coffee and fills the top part of the Moka Pot.